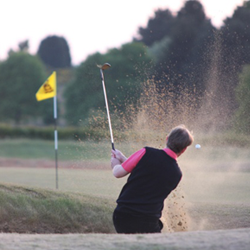 A COMPLETE BEGINNER... is an ideal time to receive coaching as you can embark on your golfing journey learning solid fundamentals that will stand you in good stead however you decide to take your game forward.
A GOLFER WITH SOME EXPERIENCE... yet wishing to take your game to a higher level need to work out the mind set, technique and the time commitment available to progress.
AN EXPERIENCED PLAYER... tired of quick fixes? Set up a short, medium and long term plan with an experienced coach who knows how to take your game to another level.
COUNTY, INTERNATIONAL, PROFESSIONALS... need vision; a clear vision of how you can be the best you can be.
Whichever catagory you fit into we are passionate about potential
Click here to book a lesson.